This week we're publishing another case study, this time featuring the replacement standing seam roofs installed by Sarnian Roofing at the Lighthouse Wards at Princess Elizabeth Hospital, Guernsey. The roofs were replaced following the failure of the tiled roofs just five years after installation.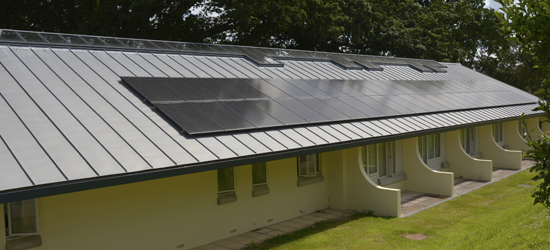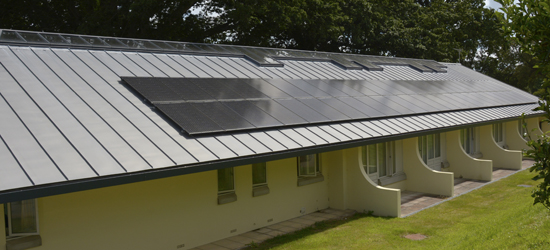 The case study provides full details of the build up of the roof which included a new plywood deck and the use of Structural Underlay. We also cover the installation of photovoltaic panels, which are very simple to install with a zinc standing seam roof, in particular using the S-5-PV Kit which produce an installation which not only works well but also looks very neat and clean.
The new roofs were installed on the first ward block in a 10-month period with no disruption to the patients whilst the continuing care units were in use, providing considerable comfort for the administration of the hospital who did not need to arrange decanting whilst the works were carried out.
SIG Zinc & Copper has guaranteed the new roofing system for 20 years on both materials and labour. We expect the replacement standing seam roof to keep their residents warm, dry and quiet for years to come.
You can read the full case study here and download it here.
Watch an installation video of the first roof:
Here is an additional gallery of photography for the project:
FLASH????
More Information
We are the team at SIG Zinc & Copper. We design and supply zinc, copper, aluminium and stainless steel roofing and cladding products all over the UK. We also publish blog posts! We're part of SIG Roofing. With over 120 branches nationwide, SIG Roofing is the largest supplier of roofing materials in the UK, providing our customers with impartial advice on the right roofing solution for their projects.