You may remember that late last year we confirmed that our projects are nominated for several awards ceremonies that are coming up early in 2021.
We can now let you know how to join us for free at the Façade Awards, which will be held online.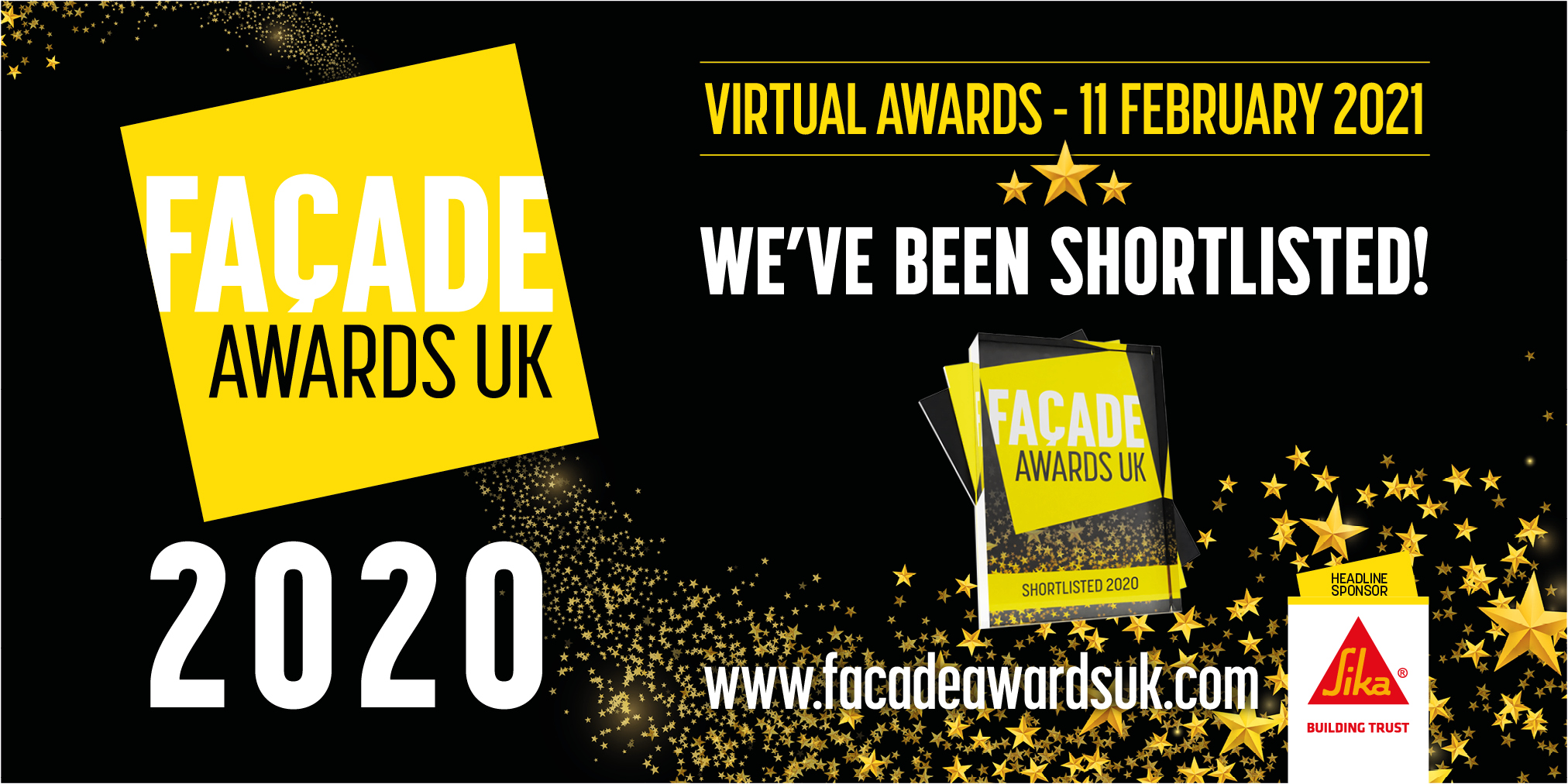 The awards ceremony will be held on Thursday 11 February 2021 at 4pm.
To join us at the FREE virtual awards ceremony, register here:
www.facadeawardsuk.com/register
The RCi Façade Awards celebrate the very best of façade design. SIG Design & Technology and SIG Zinc & Copper are delighted to have projects nominated in three categories:
Lady Bee Enterprise Centre – Best use of composite panel
Lady Bee Enterprise Centre – Best new build
Roomzzz Hotel York – Best use of rainscreen using specialist metal
Lady Bee Enterprise Centre in Shoreham Port was designed by ECE Architecture. The specialist contractor was Kingsley Roofing. The project uses two different types of zinc roofing and cladding to express a maritime feel.
ECE are delighted that the Lady Bee Enterprise Centre has won a @SussexHeritage Award, within the Commercial category.

Read more here: https://t.co/o71rLQkn8V pic.twitter.com/u7LcednDCB

— ECE Architecture (@ECEArchitecture) December 3, 2020
The Roomzzz Aparthotel in York City with its beautiful copper cladding in dormers, balconies and window pods, was designed by Studio Map and BDP. The specialist contractor was Longworth.
Looking good & almost complete. Delighted with patination on the #copper on the @Roomzzz in York for @ParklaneLeeds @bdp_com pic.twitter.com/rhvqEcEvEQ

— @MikeHitchmough (@MikeHitchmough) November 12, 2019
You can see all the shortlisted projects here.
The live virtual awards event will be featured on Twitter too – the awards have their own twitter account @FacadeAwards and you can tweet and follow along with the event hashtag #FacadeAwards.
Another award for Lady Bee Enterprise Centre – did you know that the project is also nominated for two categories in the @FacadeAwards? Announcement on 11 February – more to follow on our blog shortly! #FacadeAwards@shoreham_port @ECEArchitecture @SIGDesignTech @SIGRoofing https://t.co/uUbcSVdP6n

— SIG Zinc & Copper (@SIGZincCopper) January 20, 2021
We do hope that you can join us for the awards event:
Register here: www.facadeawardsuk.com/register
We are the team at SIG Zinc & Copper. We design and supply zinc, copper, aluminium and stainless steel roofing and cladding products all over the UK. We also publish blog posts! We're part of SIG Roofing. With over 120 branches nationwide, SIG Roofing is the largest supplier of roofing materials in the UK, providing our customers with impartial advice on the right roofing solution for their projects.