We are delighted to hear that Lady Bee Enterprise Centre by ECE Architecture for Shoreham Port, has won the RIBA South East Award for architecture.
The project, which is roofed and clad in elZinc Slate Advance standing seam and elZinc Crystal shingles, provides a set of 14 startup light industrial units at Shoreham Port. We featured it in a case study interview with the architect Martin Gray of ECE Architecture and client Tim Hague of Shoreham Port, back in January 2020.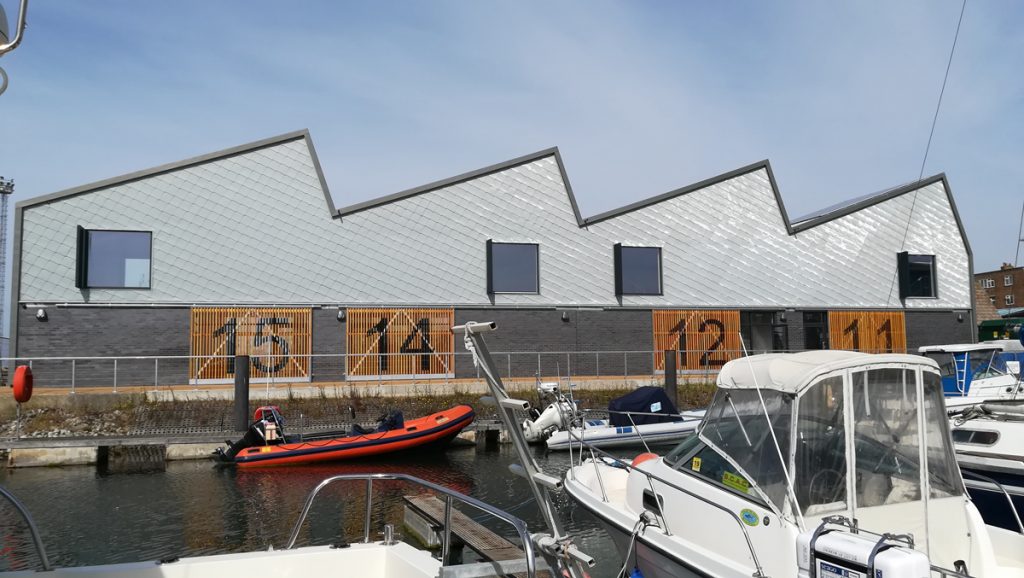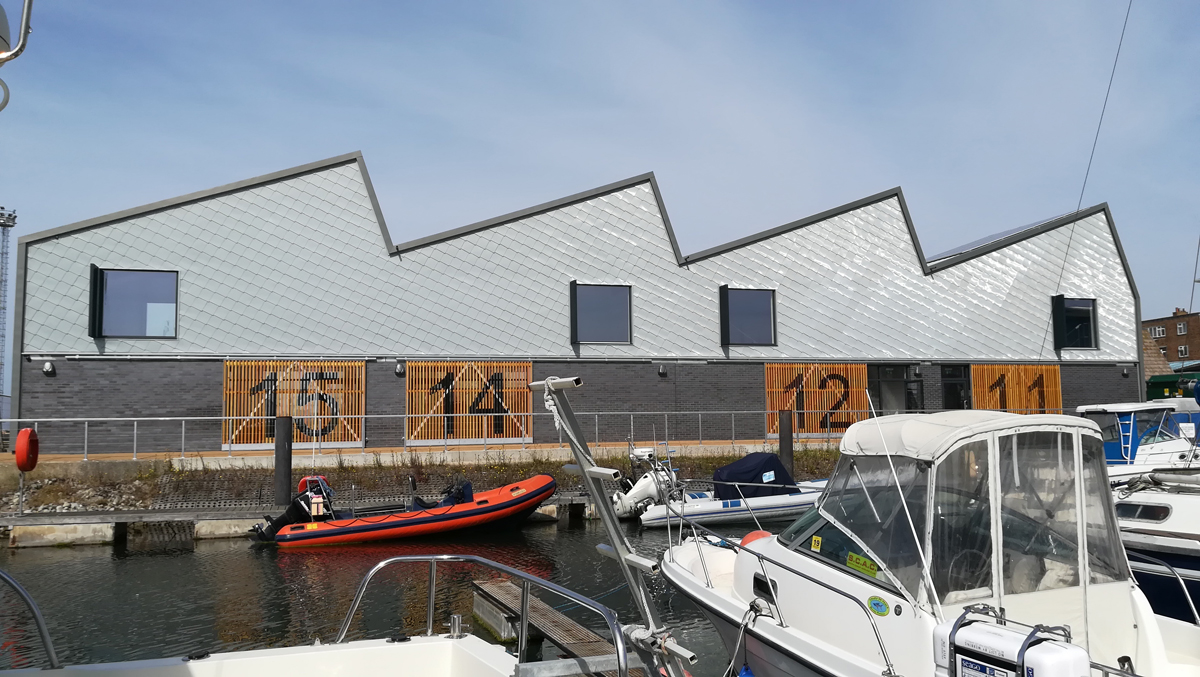 Light industrial units are not usually particularly attractive or unusual, but the combination of a visionary client, an inspired designer and a dedicated project team have made these units particularly special. The use of iridescent elZinc Crystal shingles evokes a fish scale aesthetic but also emphasises the changing environment of the port, reflecting light from the surrounding water and changing colour through the day.
The RIBA Judges were impressed with how the project achieved so much with a small budget and how popular the units have been. They also applauded the quality and honesty of the detailing.
"In a sector where budget usually drives standardisation of space, Lady Bee Enterprise Centre bucks the trend. It shows how a collaborative quality-driven response can raise the bar and deliver much-needed startup units which will provide long-term social and economic value to the area."
The project is already a multiple award winner having already achieved:
Constructing Excellence SECBEAwards 2020 – Shortlisted (Building Project of the Year under £10 million)
LABC South East Building ExcellenceAwards 2020 – WINNER (Best Small Commercial Project)
Sussex Heritage TrustAwards 2020 – WINNER (Commercial Award)
UK RoofingAwards 2020 – WINNER (Best use of Sheeting and Cladding)
RCi Pitched RoofingAwards 2020 – Highly Commended (Best use of a Hard Metals Roof)
Having won the RIBA South East Award, Lady Bee Enterprise Centre will eligible for the RIBA National Awards and the 2021 Stirling Prize.
Read the RIBA Award judges comments here.
Use our Product Finder to choose the right metal for your project.
We are the team at SIG Zinc & Copper. We design and supply zinc, copper, aluminium and stainless steel roofing and cladding products all over the UK. We also publish blog posts! We're part of SIG Roofing. With over 120 branches nationwide, SIG Roofing is the largest supplier of roofing materials in the UK, providing our customers with impartial advice on the right roofing solution for their projects.