Sample packs of NedZink's Naturel, Nova and Noir zinc finishes are now available to specifiers and contractors from SIG Zinc & Copper. The packs are designed to highlight top quality ranges made to EN 988 that are exclusive to the SIG national supply chain. They are suitable for roofing and facade applications, gutters, rainwater and drainage elements.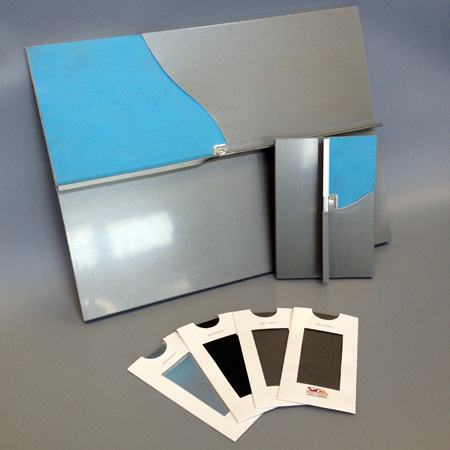 SIG Zinc & Copper offers a new, cost effective way to zinc a roof, reducing waste and conserving design and installation time. These titanium zinc products are being coil supplied and fabricated in the UK to bespoke specific requirements.
SIG Zinc & Copper provides a complete, impartial design and supply service. Installation is by members of the Design Technology Accredited Contractor Scheme (DATAC). The business recently launched the only UK issued warranty scheme, a 20-year guarantee backed by SIG plc.
We are the team at SIG Zinc & Copper. We design and supply zinc, copper, aluminium and stainless steel roofing and cladding products all over the UK. We also publish blog posts! We're part of SIG Roofing. With over 120 branches nationwide, SIG Roofing is the largest supplier of roofing materials in the UK, providing our customers with impartial advice on the right roofing solution for their projects.