In our third post on the design of standing seam zinc roofing the team from elZinc® look at four special zinc roof shapes and set out what you need to consider when designing domes, barrel vaults and conical roofs with zinc standing seam.
Barrel Vaulted Zinc Roof
Standing seams will naturally curve to a radius of about 20m. Tighter curves will require pre-curving (possible down to a minimum radius of ≈40cm). Trays are fixed at the apex of the roof on an unvented or cross-vented roof, and at both sides of the ridge on a ridge-vented roof. On a ridge-vented roof, the tops of the trays next to the ridge vent should be pitched to allow water to drain away freely, minimum 3°. Seams should be sealed in areas of the roof pitched below 7°.
Conical Zinc Roof
Tapered standing seam trays are used to clad this roof form. The minimum seam centre to centre distance depends slightly on the profiling machine used, but is between 50 and 100mm. A capping piece is fitted at the top. If the roof is vented and a running outlet at the top is used, the minimum outlet section should be checked – get in touch for advice. The band of fixed clips is positioned according to roof pitch.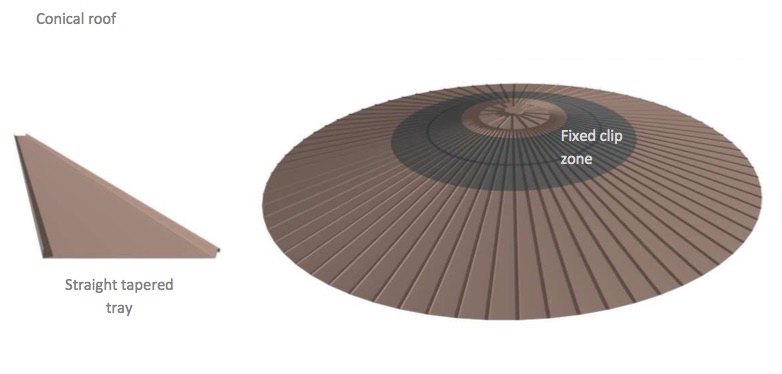 Open Conical Zinc Roof
The same tray type and fixing method are used here as are with a regular conical roof. If the roof is vented and a running inlet at the bottom is used, the minimum inlet should be checked. The band of fixed clips (omitted in this diagram) is positioned according to roof pitch. These trays will concentrate rainwater, which should be borne in mind when designing the gutter to prevent rainwater 'spouting' over its front edge.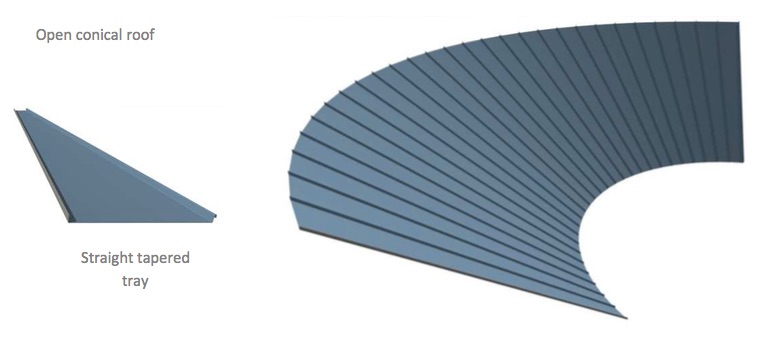 Domed Zinc Roofs
The trays normally have to be formed after taking measurements on site to determine the exact shape of the trays (degree of bowing along the seams), as well as their overall dimensions. Smaller domes can built and clad off the building and then lifted into position. Adequate ventilation outlet cross section at the top of the roof should be ensured – details are available in our technical literature – get in touch for more information.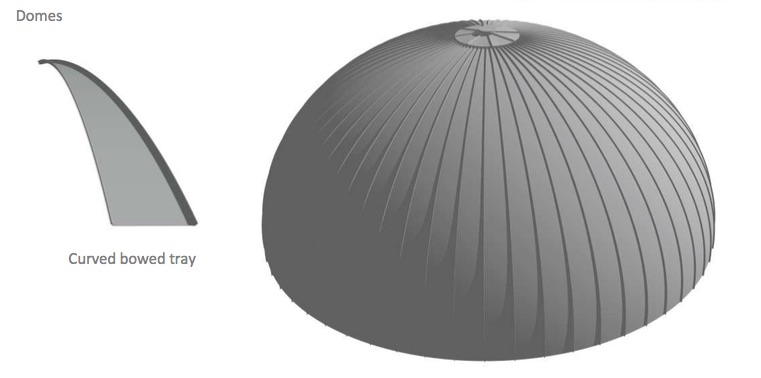 More Information
SaveSave
We are the team at SIG Zinc & Copper. We design and supply zinc, copper, aluminium and stainless steel roofing and cladding products all over the UK. We also publish blog posts! We're part of SIG Roofing. With over 120 branches nationwide, SIG Roofing is the largest supplier of roofing materials in the UK, providing our customers with impartial advice on the right roofing solution for their projects.