Now this titanium zinc product is being coil supplied and fabricated in the UK to specific requirements.Made by established manufacturer NedZink in The Netherlands, the new NedZink NOVA is pre-patinated and available in sheets, coils and strips for a uniform, fully natural colour. It is suitable for aesthetically high quality applications such as façades.
As is common to all NedZink materials, the new NedZink NOVA is versatile in design. It's flexible and malleable therefore easily fabricated and simple to integrate with PV panels.
Established throughout Europe, NedZink produces a range of top quality materials for roofing and facade applications, gutters, rainwater and drainage elements. Made to EN 988, NedZink's products are durable and maintenance free.
Zinc products are naturally resistant to corrosion and therefore long lasting with minimal maintenance required. As zinc is 100% recyclable, the original metal can be used time and time again without losing its properties.
SIG Design & Technology Trading Director Mike Crook said: 'We identified a gap in the market to supply complete fully supported metal roofing solutions, reducing waste and to supply project specific requirements. 'The new service provides bespoke hard metal systems through a four-way partnership between SIG Design & Technology, established zinc manufacturer NedZink who offer a unique range of patinas, finished metal processing experts Steadman & Sons and fabricator Metal Solutions.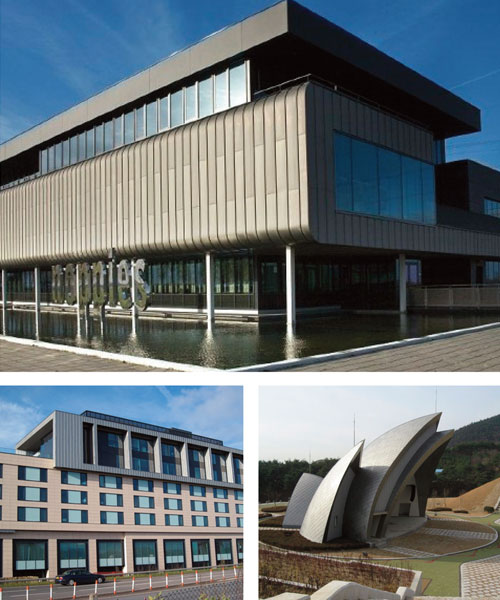 We are the team at SIG Zinc & Copper. We design and supply zinc, copper, aluminium and stainless steel roofing and cladding products all over the UK. We also publish blog posts! We're part of SIG Roofing. With over 120 branches nationwide, SIG Roofing is the largest supplier of roofing materials in the UK, providing our customers with impartial advice on the right roofing solution for their projects.