Back in 2015 we wrote about this unique house, Casa Acantilado in Salobrena, Spain, cut into the cliffs and featuring bespoke elZinc® Natural zinc shingles, each with a turned-up corner to evoke a reptilian surface reminiscent of a horned viper.
Now the architects GilBartolome Architects have updated their website with several new projects and a new section on Casa Acantilado, featuring a video by architectural photographer Jesús Granada:
Take a look at the video above – it shows not only the stunning zinc shingles on the cliff house, the eyebrow windows with projecting glass balconies, and the view from those balconies, but also drone footage of the house, and previously unseen images of the interior.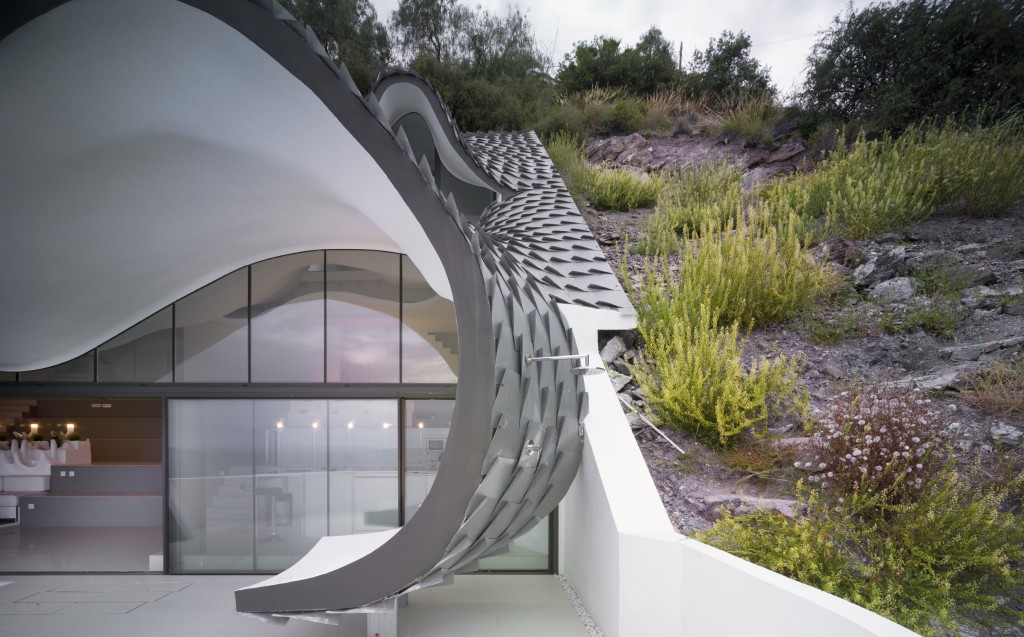 More Information
We are the team at SIG Zinc & Copper. We design and supply zinc, copper, aluminium and stainless steel roofing and cladding products all over the UK. We also publish blog posts! We're part of SIG Roofing. With over 120 branches nationwide, SIG Roofing is the largest supplier of roofing materials in the UK, providing our customers with impartial advice on the right roofing solution for their projects.